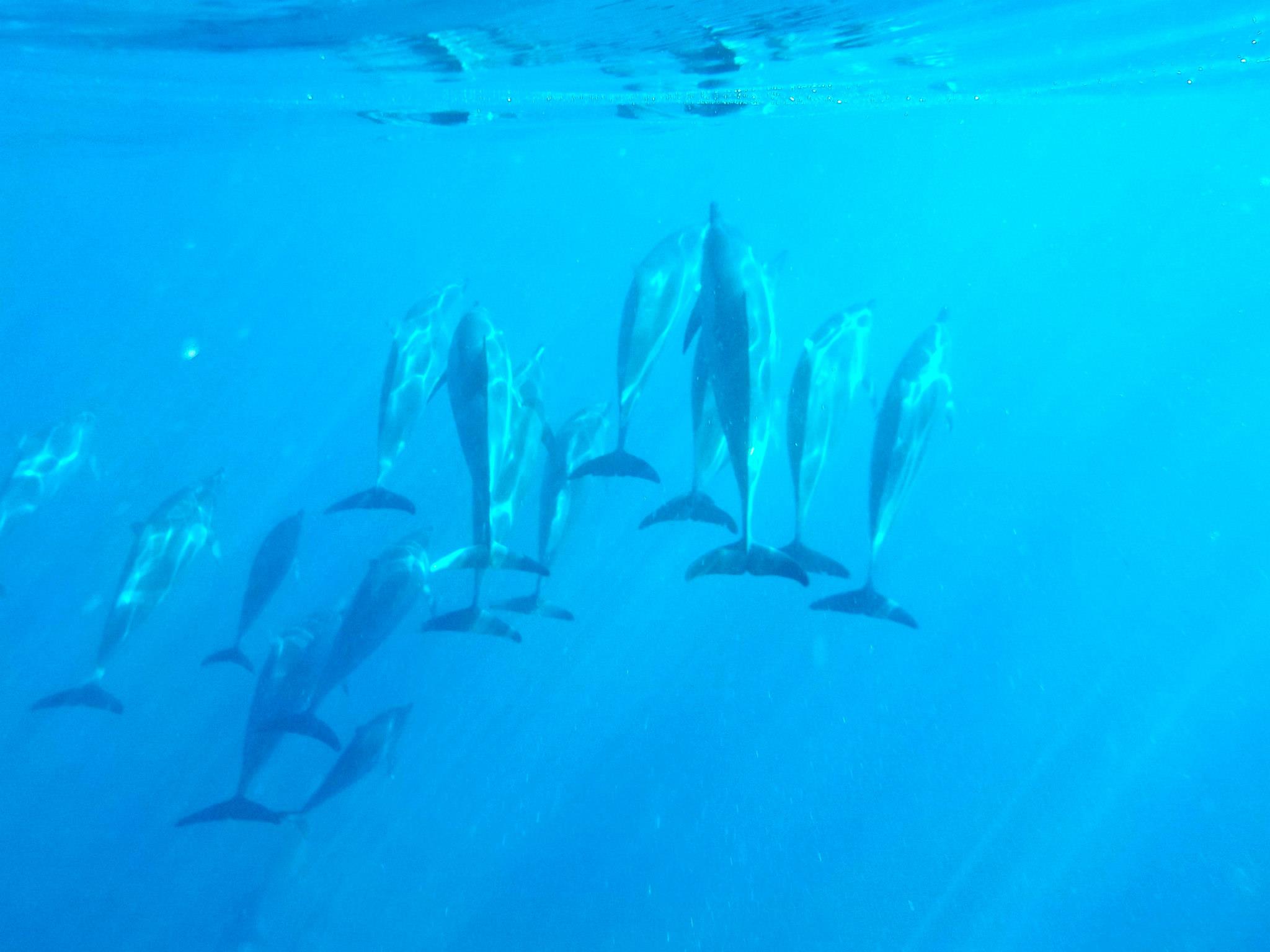 One of the great attractions of Hawaii is its rich nature.
Even on the most developed island of Oahu, there are many activities that you can hardly experience anywhere else, such as the rich sea where sea turtles, dolphins and whales live, and the mountains and valleys where many movies were filmed.
There is no reason to come to Hawaii and not experience this.
So this time, I will introduce recommended activities where you can fully feel the nature of Oahu, Hawaii. Please check it out.
1. Kualoa Ranch
Hawaii has a strong image of a blue ocean, but this Kualoa Ranch is a place where you can enjoy various activities not only on the beach but also in the mountains and grasslands of Hawaii.
Although named a ranch, it was once a sacred land that only the royal family was allowed to enter.
Its 4,000 acres of natural scenery are fascinating, and it has become the home of numerous films and dramas, including the Jurassic World series, Godzilla, and Lost.
It looks like dinosaurs are really lurking in the jungle, and the valley formed by being exposed to the rain and wind for many years is mysterious.
There are plenty of activities to enjoy Hawaii's nature, such as riding a horse on a mountain, running around a dense jungle with a jeep, zip-lining, or even get on a boat to look for sea turtles.
Access from Waikiki: Pick-up available
Duration: 5 to 9 hours (including transportation)
2. Kaneohe Sandbar
The sand bar in Kaneohe Bay that will fascinate you no matter how many times you look at it. It is said that the goddess of hula, Laka, is a sacred place dedicated to the god of fire, Pele.
The sight of white coral sand accumulating over 100 million years is a miracle of nature.
The coral reef that surrounds the sea is also the longest and largest in the United States, and it is also an area where many fish and sea turtles gather.
If the conditions are good, you can see multiple sea turtles at once.
Sandbars are recognized as an important location by research institutes around the world and are well protected, so only companies with limited permits are allowed to land.
Why don't you take this opportunity to go there?
Access from Waikiki: Pick-up available
Duration: 4 to 6 hours (including transportation)
3. Snorkeling at Hanauma Bay
Snorkeling is one of Hawaii's classic activities.
Hawaii's oceans are so clear that you can usually enjoy snorkeling on any beach, but Hanauma Bay is probably the easiest place to see a lot of fish.
Since it is a specially protected beach, there are abundant numbers and types of fish, and you can see tropical fish in the sea from the time you walk on the sandy beach.
If you look around carefully, you may encounter sea turtles, or honu in Hawaiian language.
It is very convenient because you can go from Waikiki by bus and you can rent snorkels and fins at the bay.
Access from Waikiki: 30 to 40 mins by bus (Pick-up available if you are on a tour)
Duration: 3 hours + (including transportation)
Note: For the purpose of protecting the natural environment of the bay, there will be a screening of the history of Hanauma Bay and explanations of prohibited items for about 10 minutes before entering the bay.
4. Hiking Diamond Head
Hiking at Diamond Head, a symbol of Oahu, is one of Hawaii's classic activities.
You can almost always see the mountain in the pictures of Waikiki Beach used in advertisements.
The inside of this mountain, which was created by the eruption of 300,000 years ago, looks like a crater, which is unique to Hawaii, which was originally created by the eruption of a volcano.
The hiking trail to the top takes about 40 minutes one way, and even if you walk slowly, it takes about 2 hours for a round trip.
From the top, you can see the endless blue sea and the whole of Waikiki.
Access from Waikiki: 20 to 30 mins by bus
Duration: 1.5 to 2 hours (round trip)
5. Stargazing
Speaking of the starry sky in Hawaii, the island of Hawaii, where research institutes around the world have installed giant telescopes, is famous because of the beauty of the sky.
However, even on Oahu, you can see the starry sky if you avoid bright spots.
If you go out to one of those small piers at Waikiki Beach, you can see the stars, though not the sky full of stars.
When I lived in the countryside of the North Shore, I saw the stars in the sky on the beach in the middle of the night.
If you look up at the sky patiently, you can see shooting stars, which is an experience that is difficult to do in the city.
It may be a little difficult to go to a place away from Waikiki at night, but there seems to be a tour that combines sightseeing on the North Shore and stargazing, so please check it out.
6. Hiking Makapu'u Lighthouse Trail
The hiking trail to Makapuu Point Observatory and Makapuu Lighthouse is about 30-40 minutes one way.
This trail, east of Oahu, has some viewpoints and you can climb while enjoying the views of Hawaii.
The summit is an observatory that overlooks Hawaii's deep blue waters and the magnificent mountains of the Ko'olau Mountain Range.
During the winter (November to March), whales can be seen in the distant sea.
The road is paved from start to finish, so even beginners can easily climb it, and it is also convenient to be able to go by bus from Waikiki.
Just looking at the expansive ocean reminds us that Hawaii, a popular tourist destination, is the most isolated island in the world in the middle of the Pacific Ocean.
Access from Waikiki: 30-40 mins by car
Duration: 1.5 hours (round trip)
7. Whale watching (winter)
Whale watching is also recommended during the winter.
You can observe humpback whales coming to the warm Hawaiian waters for breeding, childbirth and childcare from the boat.
The sight of whales, which are 15 meters long, blowing, slamming the tail fin, and rotating is impressive.
Once you see the majesty of the planet through the appearance of wild whales, your trip to Hawaii will be even more memorable.
Depending on the tour plan, there are departures from the vicinity of Aloha Tower and departures from Waianae Port on the west side of Oahu, but please be assured that there is a pick-up service.
Access from Waikiki: Pick-up available
Duration: 3 to 5 hours (including transportation)
8. Atlantis Submarine Tour
This submarine tour makes it easy to feel the richness of Hawaii's oceans. It is a 45-minute underwater walk that goes down to the bottom of the sea about 30 meters.
You can see not only many tropical fish but also sharks, sea turtles, rays, etc. while passing by submarines between artificial reefs, coral reefs, and sunken ships.
There is also a pick-up service from hotels in Waikiki, so it is also attractive that everyone from small children to the elderly can participate comfortably.
Access from Waikiki: Pick-up available
Duration: 3 hours (including transportation)